Tragically, more than 4,800 people nationwide died on the job in 2014. For the families of those killed in Michigan, however, there is rarely any justice.
After a year-long inves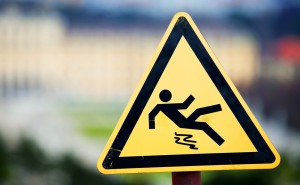 tigation of more than 400 deaths reviewed by the Michigan Occupational Safety and Health Administration (MIOSHA), the Free Press recently uncovered a flawed system of extremely lenient penalties regarding workplace deaths. They found that Michigan law makes it extremely challenging for survivors to file cases against employers, so it's rare for workplace deaths to result in criminal prosecution. Of the closed cases reviewed by the Free Press, the median penalty was a trivial $2,800 and, as if such low settlements weren't insulting enough, many employers don't even pay them.
Sadly, defendants and their insurance companies often hire top lawyers to deny fault, avoid liability and prolong the case. They even blame the injured person! In these unjust circumstances, we fight to make sure your rights are upheld and those responsible for your injuries are held accountable. If you or a loved one have been injured or passed away as a result of workplace negligence, please call us for a free consultation at 248.591.2300.