Jack Marden was a 56 years old inmate at the Midland County Jail when he died last February as a result of injuries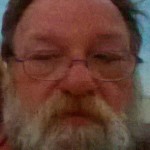 related to an anoxic brain injury caused by cardiac arrest resulting from an unnecessary and excessively violent encounter with Midland County sheriff's deputies.  Mr. Marden, who suffered from depression and heart disease, was violently and aggressively forced to the floor of his cell, beaten and restrained despite repeated complaints by him that he could not breathe. A spit mask was also placed over his head without cause, further complicating his ability to breathe. He went into cardiac arrest in the jail and died two days later on February 13, 2015 at the Mid Michigan Medical Center.
Jack Marden's wife has initiated a wrongful death lawsuit seeking damages for the deliberate and willful violation of her husband's civil rights. The suit was filed last Thursday in the U.S. District Court in Bay City by Sharyl Marden, representing the estate of her deceased husband, Jack Brian Marden.  Mrs. Marden is being represented by Jules B. Olsman and Randy J. Wallace, both attorneys with Olsman MacKenzie & Wallace.
Attorney Jules Olsman has spoken out about the incident stating, "Jack Marden was not a violent man. He was a 56-year-old gentleman suffering from depression. He has never once caused injury or harm to anyone. His death in the Midland County jail was the result of needless and violently excessive police intervention where none was required."
Click Here to watch video of the deadly encounter, and  Click Here to read more about the incident.