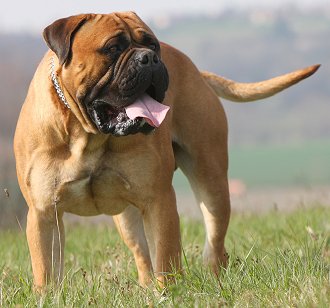 On February 23, 2013, Ms. S and her boyfriend were visiting the home of their friends, Ms. M and her boyfriend.  During this visit, Ms. S was suddenly bitten and severely injured by Ms. M's recently adopted bullmastiff.  Ms. M negligently failed to warn Ms. S that the dog had bitten at least one other person prior to this attack.
Ms. S was sitting on a bench, petting the large dog gently, and talking with Ms. M and the two men.  The dog appeared to have fallen asleep.  The dog woke up suddenly, unprovoked, and attacked Ms. S. The dog bit Ms. S on the face, just above her mouth, causing multiple wounds.  Ms. S had to undergo surgery to repair the bite wounds.  Ms. S suffered permanent disfigurement to her face and significant pain as a result of her injuries.
Wolfgang Mueller, of Olsman, Mueller, Wallace & MacKenzie, has filed a lawsuit on behalf of Ms. S against Ms. M for negligence and for the pain and suffering resulting from the dog attack.