Michigan Flood Attorneys for the Edenville Dam Collapse & Sanford Dam Failure
We know Midland, Gladwin, Saginaw, & Arenac. We are local attorneys and have been proudly serving Michigan for over 50 years.
The owners and operators of the Edenville Dam were repeatedly warned of its unsafe condition and of the likelihood that floodwaters could easily breach the structure.  Still, they failed to make necessary repairs to protect nearby residents.  As a result of their inaction, thousands of Michigan residents sustained significant property damage to homes and businesses when the dam collapsed during recent storms, and the downstream Sanford dam was overwhelmed with the resulting flood.
These negligent dam owners should be held liable for ignoring warnings and recklessly putting residents in harm's way.  At Olsman MacKenzie Peacock & Wallace, we recently filed a class-action lawsuit seeking to hold those responsible accountable for their negligence in failing to keep the dam safe.
It is still possible for innocent victims to join the case for potential monetary compensation.
If you were a victim of the recent Midland floods, we want to speak with you!  Our firm can tenaciously fight to get you all possible compensation for the damages you or your business have sustained.
Do Not Delay and Miss Your Opportunity to Take Part in the Case—Call today to Schedule a Free Consultation to Learn About Joining Our Lawsuit.
How Much Will It Cost to Join the Midland Flood Lawsuit?
There are no upfront fees to join the class action lawsuit.  Our firm represents Midland flood victims on a contingency fee basis, meaning that we will not charge a fee unless we obtain a settlement or damages are awarded.  Further, we advance all litigation expenses while the case is ongoing.  If (and only if) we are successful, our fee will consist of a percentage of the compensation received, which is usually paid directly from the award.  If we are not successful, you will not owe us any legal fees.  Thus if you would like to join this litigation, you don't need to worry paying legal costs and expenses as the case progresses.
Did the Owners and Operators of the Edenville Dam Know It Was Unsafe?
Since 1993, the Edenville Dam owners have received numerous warnings from the Federal Energy Regulatory Commission ("FERC"), specifying that the dam was in an unsafe condition, compromising its ability to protect against heavy flooding. Despite knowing that minimum safety and federal statutory requirements were not met, the owners refused to make necessary repairs and improvements to protect nearby residents from a potentially dangerous collapse.
As a result of failing to repair the Edenville Dam (despite repeated warnings), the aging structure collapsed during recent storms, causing the Sanford Dam also to fail and sending a deluge downstream towards towns below.  As disastrous floodwaters swallowed up a series of small communities, avoidable catastrophic injuries to residents, homes, and other property were sustained.  Additionally, thousands of residents were forced to evacuate to crowded shelters, where Covid-19 could spread, thus potentially exacerbating an already bad situation.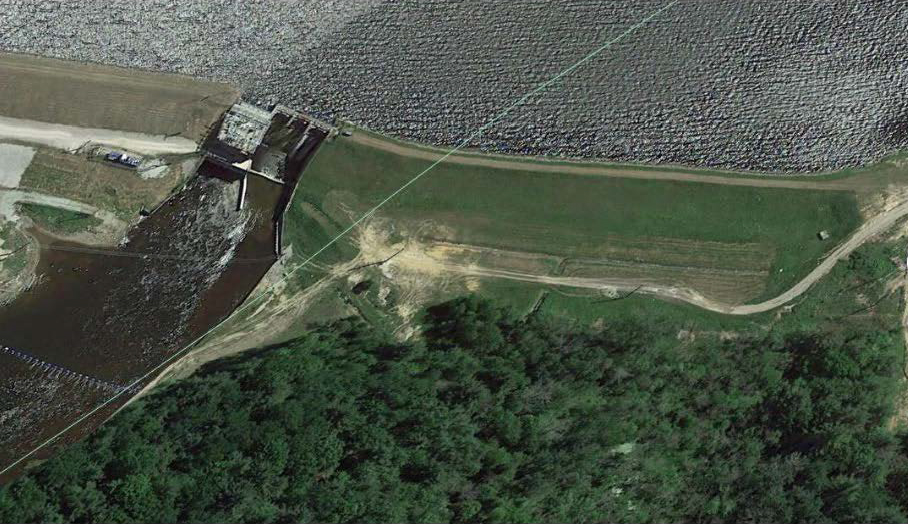 Can I Sue the Owners of the Edenville Dam for the Loss of My Home or Business in the Midland Flood?
Yes.
The owners of the Edenville Dam had a duty to make repairs to protect residents; however, rather than heed the warnings of years of inspections and notices from FERC, they failed to take action to reduce the risk of flooding.  Further, they also neglected to warn Midland residents of the highly hazardous conditions in which they were living.
In Michigan, when a party grossly, negligently, recklessly, willfully, wantonly, and/or intentionally fails to uphold their duties and responsibilities, they can be held liable for damages caused by their actions or inaction.  Consequently, the owners and operators of the Edenville and Sanford Dams can (and should) be held liable for intentionally causing the collapse of the dam, which caused floodwaters to submerge and damage the real property of innocent, unknowing residents.  
How Much Can I Recover in Damages for the Edenville Dam Flood?
Thousands of people and entities have suffered significant property damage and other losses for which the Defendants should be held responsible.  If successful, victims may be entitled to collect for past, present, and future damages, including, but not limited to:
Property damage and flood remediation costs;
Business losses and damages for affected businesses;
Relocation and housing expenses;
Lost wages and income;
Reduced property values;
Other damages directly related to the flood; and
Injuries, pain and suffering, and associated emotional distress.
Call Our Office Today to Learn How Our Experienced Midland Flood Attorneys Can Help You!
At Olsman MacKenzie Peacock & Wallace, our Midland flood attorneys are seasoned litigators with decades of experience.  We have successfully recovered millions of dollars for our clients, and we are determined to fight the negligent Edenville dam owners and operators for every dollar that innocent victims deserve.
If you have sustained injuries and losses because of the Midland Flood, call our office to schedule a complimentary, no-obligation consultation.  You will pay no fee unless we recover for you and your family.  We look forward to being able to help you.
More Information